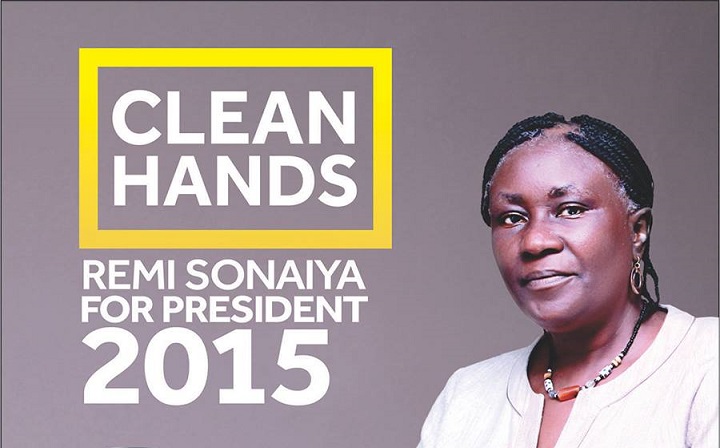 Presidential aspirant, Professor Remi Sonaiya, has expressed her wish to change the face of politics in Nigeria, by
becoming President of Nigeria, with no help from any god-father, with no millions of Naira to waste on campaigns and with a party like KOWA.
The party which was registered in 2009 by "people who thought we needed to do something to reclaim politics; to reclaim the impression that people have of politics, as being a domain where merit, competence, integrity and all positive values which has been lacking", Sonaiya disclosed.
She joined in 2010, after which she got elected as the National PRO of the party and decided to contest in the forthcoming Presidential elections to prove that an ordinary citizen, without political godfathers, amassed wealth, can run the affairs of the nation.
"I have a stake in Nigeria. I am qualified to run for the presidency of Nigeria" she said, while discussing the forthcoming elections on Sunrise Daily.
"Like what Barack Obama said, he thought there was a skinny little black boy who thought that America had room for him. Well, this not so skinny woman thinks that Nigeria has a place for her, at the leadership level also."
Asked why she did not join one of the two major political parties, to increase the chances of her message being heard, Sonaiya noted that she cannot function within the framework the two major parties are operating.
She further cited lack of internal democracy, godfatherism as some of the issues she could deal with as she preferred to express herself as plainly as possible without being at loggerheads with other politicians.
On raising funds for campaigns, Sonaiya kicked against the culture of spending millions of money, which could be channeled into developmental projects, into campaigns and noted that she was considering other forms of media exposure, particularly – new media.
Comments
comments