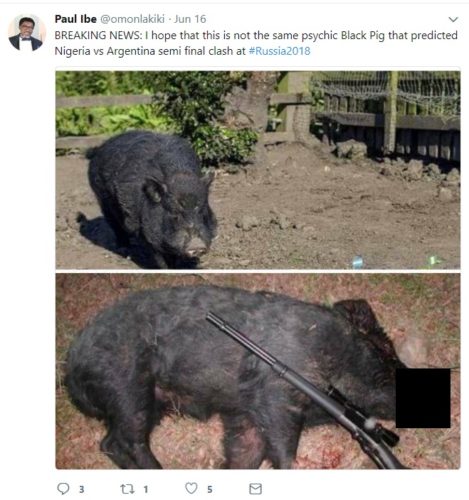 Popular Nigerian Social Media Influencer Paul Ibe @omonlakiki, Just posted these Photos with the below Caption;
BREAKING NEWS: I hope that this is not the same psychic Black Pig that predicted Nigeria vs Argentina semi final clash at #Russia2018
I Doubt if this is true…
More Updates Shortly!!!
Read Also: Breaking News: Mystic Pig Who Predicted Trump's Victory, Picks Nigeria For World Cup Semi-Final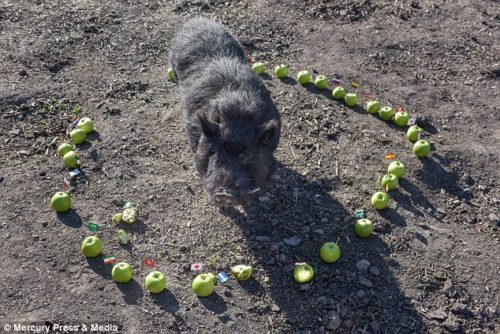 The psychic pig Mystic Marcus that predicted President Donald Trump's victory, has picked Nigeria, Argentina as semi-finalists for the 2018World Cup.
The psychic pig who has a history of sniffing out a winner – and is hoping to continue his unbroken record for this summer's World Cup. .
Mystic Marcus has a 100% track record of predicting sports results according to his owner Juliette Stevens. The black micro pig has previously guessed the winner of the 2014 World Cup and the Wimbledon tennis finals by picking apples.
And the 8-year-old prophesier even predicted Brexit and that Donald Trump would win the US presidential election. Now Mystic Marcus is putting his skills to the test once more by forecasting the semi-finalists for this summer's World Cup in Russia.
Mystic Marcus expects Belgium, Argentina, Nigeria and Uruguay to make it through.
Comments
comments