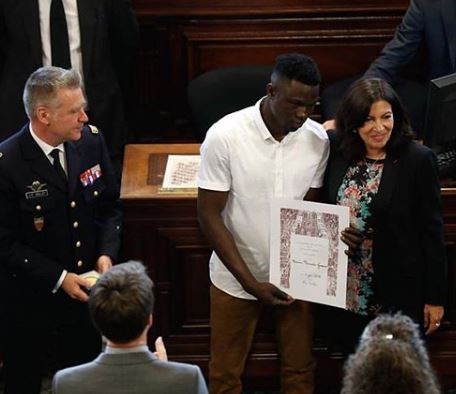 Malian migrant Mamoudou "Spider-Man" Gassama has been awarded with the city's Grand Vermeil medalby Paris' mayor Anne Hidalgo at the city council room in Paris.
Gassama's extraordinary feat on May 26 when he scaled four floors with his bare hands to rescue a child propelled him to global superstardom.
The Malian migrant, 22, arrived illegally in France in September 2017 and had been working in the construction industry before his Spider-Man-style climbing.
He began a new life as a trainee fireman after signing a contract with the Paris service.
Photo credit:Francois Guillot / AFP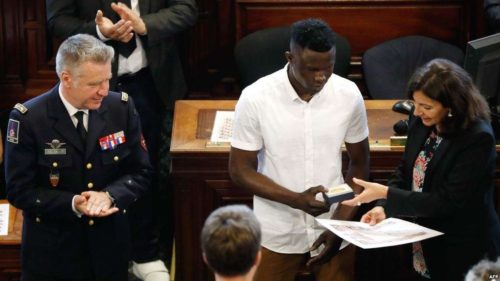 Comments
comments