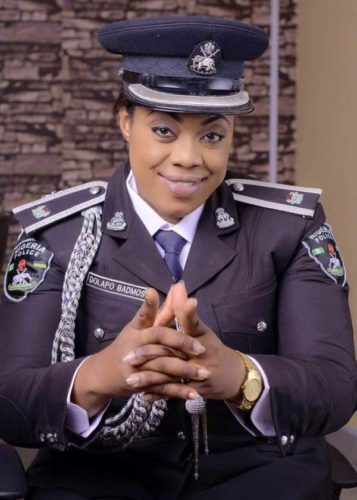 Ifedolapo Badmus, a Chief Superintendent of Police and Police Public Relations Officer, Zone 2, has opened up on the outcry against SARS revealing the outcry is overhyped on socialmedia.
While reacting to the alarming number of SARS brutalisation reports, in a recent interview with Vanguard, she said: "We are aware that bad news sales faster than good news. People have been feigning SARS attack on the social media.
I am a Zonal Public Relations Officer of the Force and I have noticed that people deforms information even when there is no confrontation at all. Most people somehow, do this to seek relevance on the social media.
Even some celebrities are doing it. The issue has spiraled to the other members of the Police Force: when a normal Policeman did anything uncalled for, they tag it SARS.
This kind of act is sending a negative picture to the international community about Nigerian Police. We don't have any other country other than Nigeria, and whatever we do reflects on us a people.
The negative effects rub off on us too as Policemen. When we are outside the country, they see us as corrupt officers due to social media postings. I have spoken to stakeholders in this #Endsars# campaign group, advising them that there are ways and manners the goal can be achieved without using social media platform to escalate the issue.
SARS integrity has been projected in a negative form abroad, and even some people are afraid to visit home with the insinuation that SARS will attack them."
Comments
comments