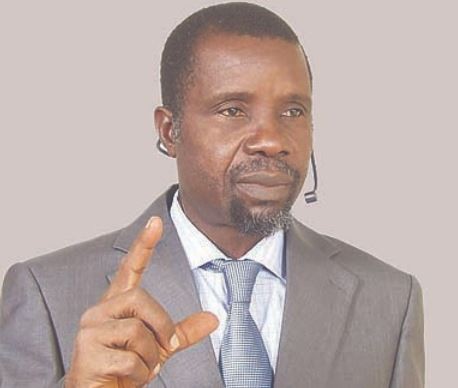 Prophet Wale Olagunju, the presiding Bishop, Divine Seed of God Chapel Ministries has spoken on the state of the nation saying 'It is not in the mind set of God for Buhari to rule beyond May 2019′.
In a recent interview with City People, the man of God said, 'let me give you my own Biblical view, whenever there is injustice there will be no peace. Forget about those Bishops who are saying it shall be well with Nigeria. I am a die-hard supporter of Buhari in those days. One, to me his war against corruption is too selective. Buhari should know that corruption is a sin against God and mankind, so war against it should be total'.
According to him, 'I expect him to restructure Nigeria to balance the equation, He should conduct transparent censors to address the injustice that is going on in this country, create job opportunity for the youths who are roaming the street and address the problem of tribalism in the nation, correct the lopsided appointment that is going on in the Armed Forces; Custom; Immigration; Nigerian Police; Federal Ministries! Parastatals. It is not in the mind set of God for Buhari to rule beyond May 29,2019. Look at the just concluded bye-election in Oyo State, yes, PDP floored APC hands down. This is just the beginning of what awaits Buhari and his APC come 2019; as earlier predicted by me in my prophesy of 2017 and 2018'.
He added that, 'let me be frank and declare before God of Heaven and the whole heart, even if Buhari should red-carpet the whole nation, Buhari and his APC would not win the 2019 presidential election. In my 2017 prophesy, the Lord told me He would raise adversaries against him and even his own kinsmen, the Hausas would disown him. What are we witnessing now? The Lord gave me the signs through my prophesy; there is no way he can win. Some Nigerians in their own thinking has said that Buhari is a man of Integrity .. Where lies the integrity in the life of Buhari when he chose his own people the Fulanis to manage the security affairs of this nation, shedding innocent blood on daily basis, marginalizing the Christians and the Ibos has no say in the affairs of Nigerian nation. Why? To me the thinking of those who are supporting Buhari today is upside down. Under Buhari, the government doesn't value integrity and value system is no more'.
Comments
comments