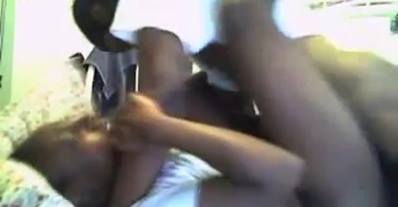 A 19-year-old girl (names withheld) who was gang-r.aped by her ex-boyfriend, Kingsley and his friends after being deceived in
paying a visit to the wife of her ex who recently gave birth to a baby boy has narrated her ordeal.
The victim who said she was pregnant for him while they were dating only to discover that another woman was seven months pregnant for him which led her to abort the pregnancy because she wasn't ready to become a second said.
"On that day I went there at Ketu in Ijanikin to visit my ex-boy friend Kingsley, whose wife had just had a baby. When I got there, I met him outside, I asked him of his wife, he said she was inside with the new born baby. So, I went inside to see her. When I got into the house, the wife and the baby were not inside but I met two other guys.
"I decided to go out but the door was locked, I asked Kingsley to please open the door so that I could go since the wife was not inside.
His friends said I would not except I brought my younger sister. Then, I asked what for, they said my sister offended them at a party they attended recently. They said she denied them at the party which led to one of them been beaten by other guests at the party. They said they have been looking for my sister, that I should call her.
"I told them she just lost her phones so there was no way I could contact her. Then, they brought out their knives and axes and asked me to pull off my clothes, and that if I don't take my clothes off, they would start cutting me little by little and then I will die a slow and painful death. I started pleading with them not to hurt me. But they refused and continued to threaten me.
"When it became clear that they would harm me if I didn't yield to their request, I started pulling my clothes. After that, Kingsley was the first one that ra.ped me while his friends used their phones to record it.
When he was through, the second one called Ifeanyi aka Fabulous and the third one Asaly, took turns to ra.pe me. After they finished, they asked me to wear my clothes, which I quickly did.
They gave me my phone which they sized initially to call my mum, to enable me reach my sister which I did. They made sure the phone was on speaker so that they could hear the conversation between my mum and I.
"Unfortunately, when I called, she said she was far from home where my sister was but promised to call back as soon as she got home. I told her it was urgent that I speak with my sister and she said she would be in the house within the next two hours. This was at about 12 noon. So, while I was waiting for my mum to call, two other friends of Kingsley came to the house and also ra.ped me. When it was 2pm, they put their knives into a lit stove threatening to use it on my body if my mum did not call back.
"I had to call my mum who said she was almost in the house. When she got to the house, she called me and I told my sister to come to the junction that leads to Kingsley's house because I didn't want her to come to the house so that they won't ra.pe her too.
When she got to the junction, she called me, I pleaded with them to allow me go to the junction to get my sister, that if they went to the junction without me, there was no way my sister would agree to come with them.
Initially,they refused, but later, they agreed and instructed Kingsley and Asale to go with me to the bus stop. "When I got to the junction, because my eyes were very, very red and my face swollen, my sister knew something was fishy, she asked me what happened, I told her nothing that I have been sleeping. And she said that is a big lie that even when I wake from sleep, my face is never swollen.
When she insisted, I told her everything in my dialect so that they won't understand what I was telling them. But one of them felt I was explaining what happened to my sister, he called the other three who were in the house to come, that I had finished explaining to them.
"When I saw the other guys coming, I collected money from my sister and pretended that I wanted to buy water from a nearby shop, when I got there, I told the woman who owns the shop what happened but she said they won't be able to attack us outside in the open. While I was there, they started slapping and hitting my younger sister. I went there and was pleading with them to stop beating her.
They said I should keep calm, if I didn't, they would deal with me also. So, I did. The attack drew the attention of commercial tricycle riders who were at the bus stop, they came to rescue us but were sent away after they told them it was boyfriend and girlfriend issue. I told them it was not true. "Luckily, for us, one of our neighbours, a soldier who lives in the same compound saw how they were beating us, he alighted from the tricycle to find out why they were attacking my sister.
I narrated what happened to him. After, he was able to rescue my sister from them, they attacked him, when he tried to call his fellow soldiers for help via his phone, they snatched it from him. It was while they were attacking the soldier that I escaped to a relative's house nearby to call my mum. My sister also escaped after that.
When I got home, I explained what happened to my mum who took me to the police station to report the case and subsequently, Kingsley and two others were arrested while others fled.
Meanwhile a close family friendsaid the matter has been settled amicably after both families met with the police and the victim said her reason for agreeing to a settlement out of court was because of fear of her life and her family while saying her ex and his friends are cultists.
Comments
comments