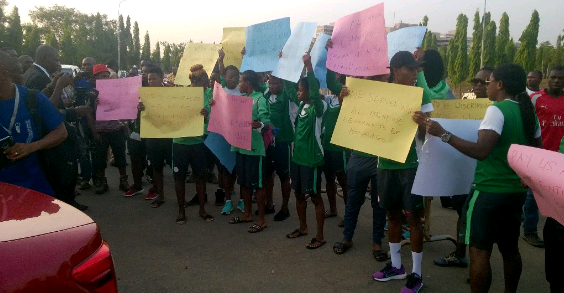 Members of the female football national team, the Super Falcons, this morning have stormed the National Assembly, protesting the non-payment of their allowances by the Nigerian Football Federation.
The team won the 10th edition of the African Women championship just held in Cameroon, making it the 8th time Nigeria won the competition.
But, the victorious team members have been held up in a hotel in Abuja, many days after they returned to the country with the trophy, owing to non-payment of their entitlements.
They protest daily on the streets of Abuja and have vowed never to leave the hotel until their allowances were paid.
The ladies are hoping that President Muhammadu Buhari, who is due to visit the National Assembly today to present the estimates of the 2017 budget to lawmakers, will see them and show pity on their plight.
Some of their placards read, "We are your children, pity us"; "Let us respect women"; "female football deserves respect."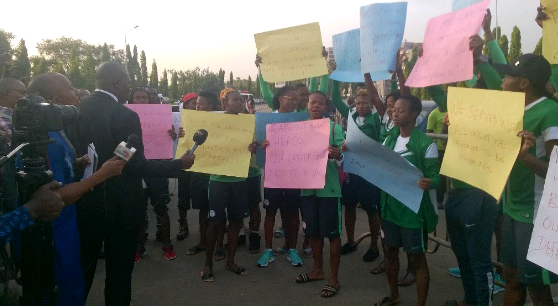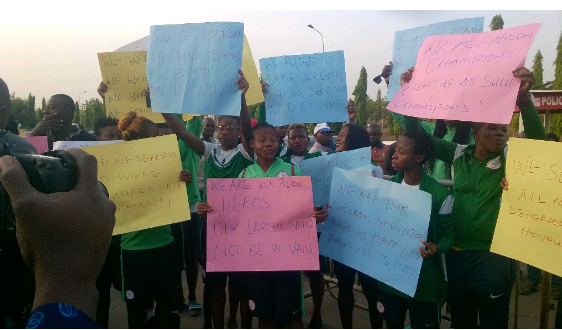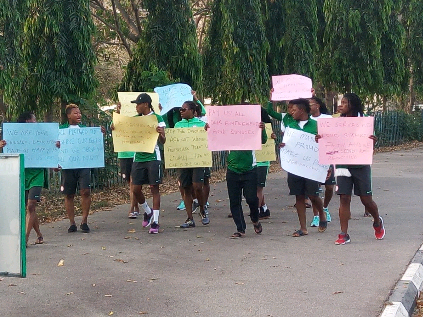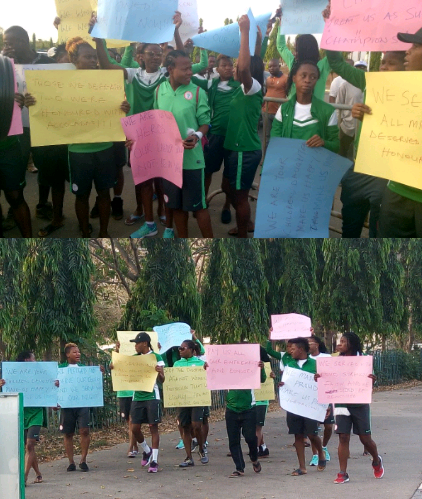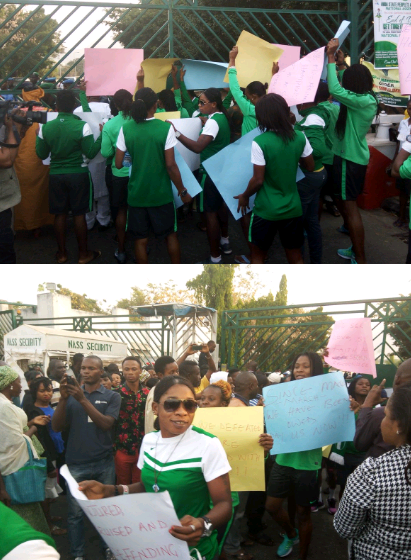 Comments
comments