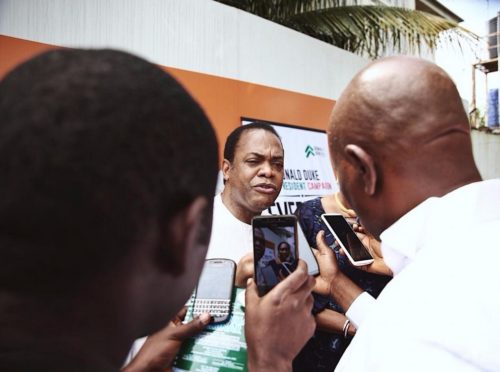 See Photos from The Social Democratic Party (SDP's) Press conference in Abuja where they formally presented their presidential aspirant, His Excellency, the former governor of Cross River State, Mr Donald Duke.
The party secretary was present, along with other members and stakeholders, whose objective is to produce a team of credible, capable leaders for Nigeria.
Mr Duke and the SDP intend to run an issue-based campaign, and Mr Duke has released a preliminary policy document via his social media platforms.
Comments
comments