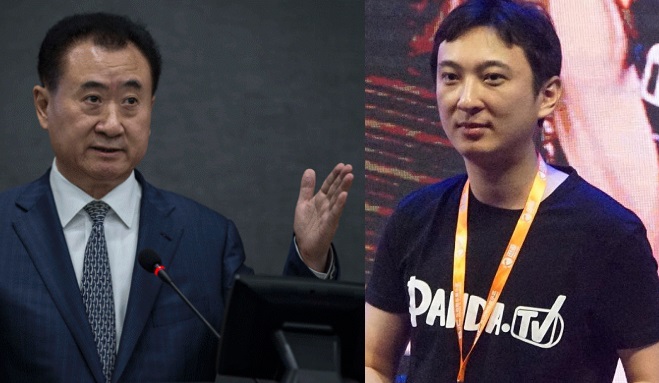 The wealthiest man in China needs to find an heir to his $122bn empire after his son told him he does not want to live a life like that.
Wang Jianlin, founder and chairman of Dalian Wanda Group, said his only son, 28-year-old Wang Sicong, doesn't want to take over his shopping centres, hotels, theme parks and sports clubs.
'I have asked my son about the succession plan, and he said he does not want to live a life like mine. Perhaps young people have their own quests and priorities,' Wang, 62, told an entrepreneurs summit over the weekend.
Wang Sicong is a director at his father's empire, with a 2% stake. He founded Prometheus Capital in 2011 and has made investments in Invictus Gaming, Dining Concepts Holdings.
In May last year, he bought two Apple Watches for his dog, called Wang Keke, who wears them both on his front legs. In a country with a fast widening wealth gap, the pictures quickly caused outcry. .
Apple Watch sells between £820 and £1,300 in China, which is more than the monthly salary of an average office worker in big cities. He went to school in Britain and studied philosophy at the University College London.
Comments
comments