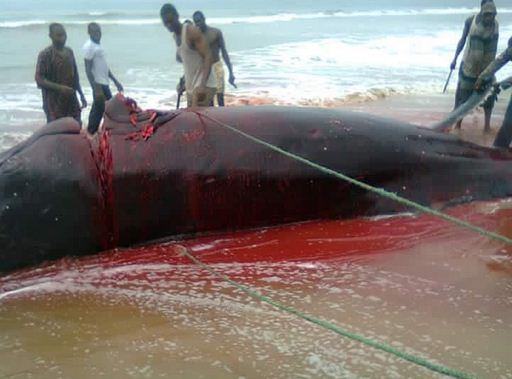 This is just sad! If it gets another life, this dead whale will never make the mistake of landing on the shores of Enu-Ama beach, in the Ilaje area of Ondo State.
The quite unfortunate animal was still groaning and gasping for its dear life when some hungry Nigerians with no interest in marine wildlife conservation descended upon it with knives, machetes and every sharp instrument available and butchered the Whale.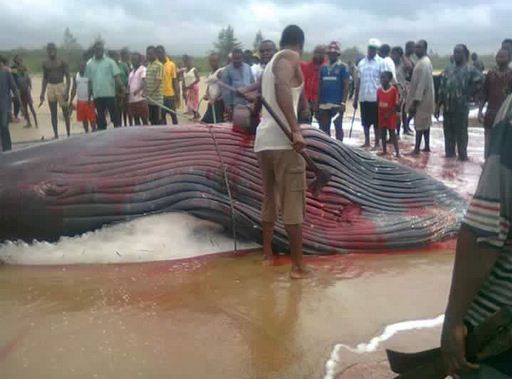 It's sad that these Nigerians are not being educated on the dire importance of wildlife conservation, but who am I to judge?! with the current hardships in the country, you won't blame them for trying to fend for themselves.
What I wonder is how they're gonna cook it!
Comments
comments