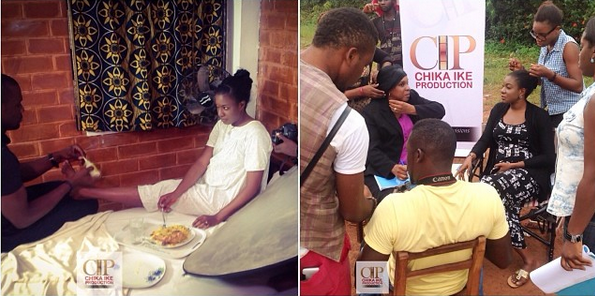 Popular actress, Chika Ike shared some photos of herself on set of her new movie with, veteran actress Liz Benson and actor Joseph Benjamin.
From her Instagram which read: Miss Teacher #behindthescenes #making#chikaikeproduction #missteacher #Liz Benson #Chikaike#JosephBenjamin directed by @serahdonald
But we can't tell if she plays the role of a pregnant teacher or she is really pregnant, if you watch closely you will see her growing baby bump. Kudos to her.
Comments
comments