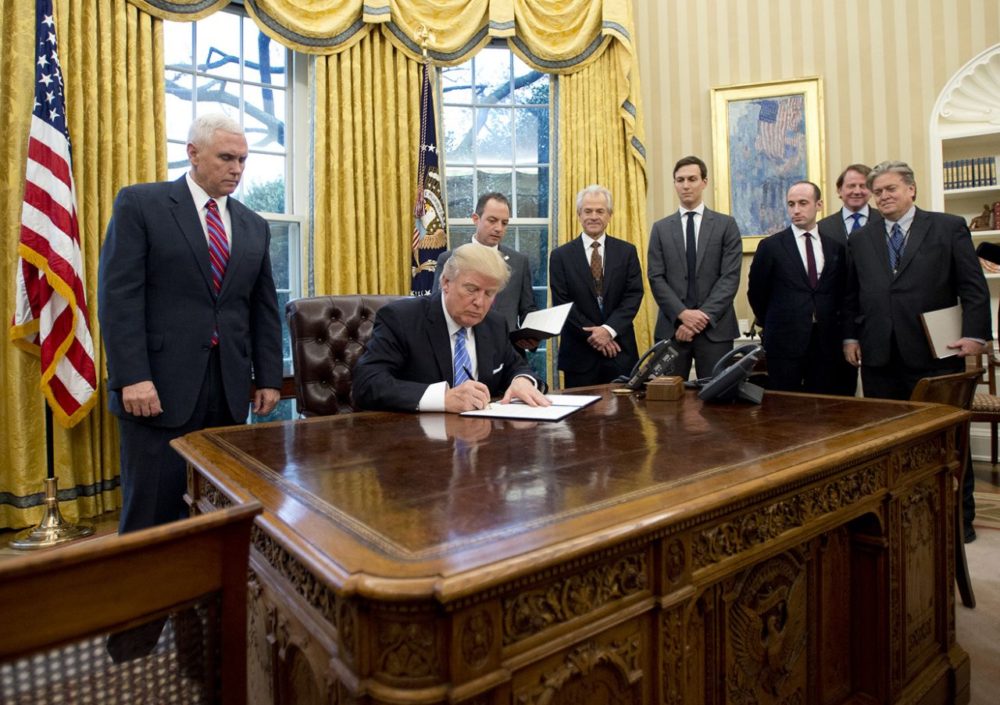 Donald Trump is to sign several executive orders restricting immigration to the United States from Muslim countries, it has been reported.
The new President will restrict access to the US for refugees and some visa holders from countries including Iraq, Iran, Libya, Somalia, Sudan, Syria and Yemen, it has been claimed.
The report came via Reuters who spoke to several congressional aides and immigration experts briefed on the matter.
The announcement will be made on Wednesday at the US Department of Homeland Security.
Muslim campaign groups said they were preparing for the details of the order, but indicated Trump may face a legal fight.
During his campaign, Trump promised to temporarily ban all Muslims from entering the United States as an apparent measure to combat terrorism.
Comments
comments