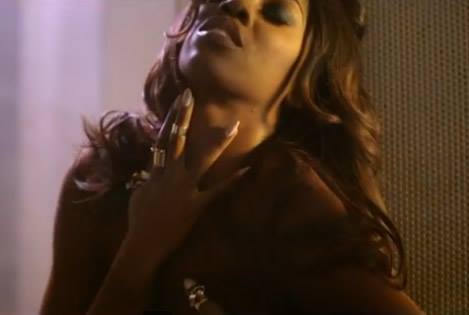 Please, before you read this, ensure you are mentally mature because this post is not intended to negatively judge Tiwa Savage! I
wrote this so that I could submit my fifty naira take on the controversial video.
Dear Tiwa,
I am a major fan of yours and I have always loved your music right from the very start. I know how bad you must have felt seeing the way your fans reacted to your recently released video 'Wanted'. I have decided to take time out to explain things to you and make you understand why we reacted the way we did.
Tiwa, from inception, you have been perceived to be an Ambassador of the Youth. You represented the quintessential sexy female role-model, especially in the entertainment world. When we listen to your songs, it sends a message across to the youth. There is always something to 'take home' in your songs: for the young female, how to be simple and sexy without being trashy; for the young aspiring person, how hardwork pays; for the up and coming musician, how to sing songs that not only inspire the youths but motivates them in focusing on their dreams. My point exactly…we just loved you and your music (oh! the freshness of your songs).
After all these and then the next thing we get from you is…'Wanted'! It was simply too much for some of us to handle. We were so shocked because for some us, we thought "So she don join Maheeda group of companies!" Please do not blame the fans for reacting the way they did. You know how it is when you have a child who does and says all the right things and then Boom!…she comes out 'Unclad'! If Maheeda or Cossy did a video like that, trust me, we won't blink. We would simply say, Oh, its Maheeda! Oh, it's Cossy! But you are neither of them, you are Tiwa omo Savage, who sings beautiful songs.
My advice?…Please do not give into the pressure of "Sex Sells"-attitude in the music industry. We are shouting that Today's Nigerian youth are losing their sense of culture and sense of self, majorly because we want to be accepted by the Westernised society! Please do not add to the factors contributing to societal decadence! Let us please practice what we preach through the music which you give to us and the home-videos we watch. I want that, at the end of the day, when my child sits to watch a musical video, it will inspire him/her to become a better person. Not a person, who believes in using violence, sex and sexually explicit materials to communicate.
I believe, you wanted to say something with the 'Wanted' video, but what ever that message was, we didn't get it because you didn't allow us that opportunity! Please, I didn't want to say this but a husband who truly loves you, is supposed to protect his 'wares' and not make you do whatever to stay relevant in the public eye!
Don't feel bad about being critisized for your video, even though there are some 'touts' in our midst who seize every given opportunity to exhibit their 'toutery'! Let me just tell you that, as long as you are in the public eye, you will constantly be judged so don't let all the 'noise' about your video get to you. Celine dione was one lady musician who never changed who she was and we all loved her music. So, we want you to keep being our 'Celine dione'. Lol!
People make mistakes and you are no exception because you are human (Losers, I hope you understand?!). Afterall, if you think about it, we have a right to complain because you are 'working' for us or is the music not for our own enjoyment? So if we say we want Spaghetti and sauce, why do you give us 'koko garri and groundnuts'!
Love you girl! You will always remain one of my number one sexy female musician
– By Naijahousewife
Comments
comments