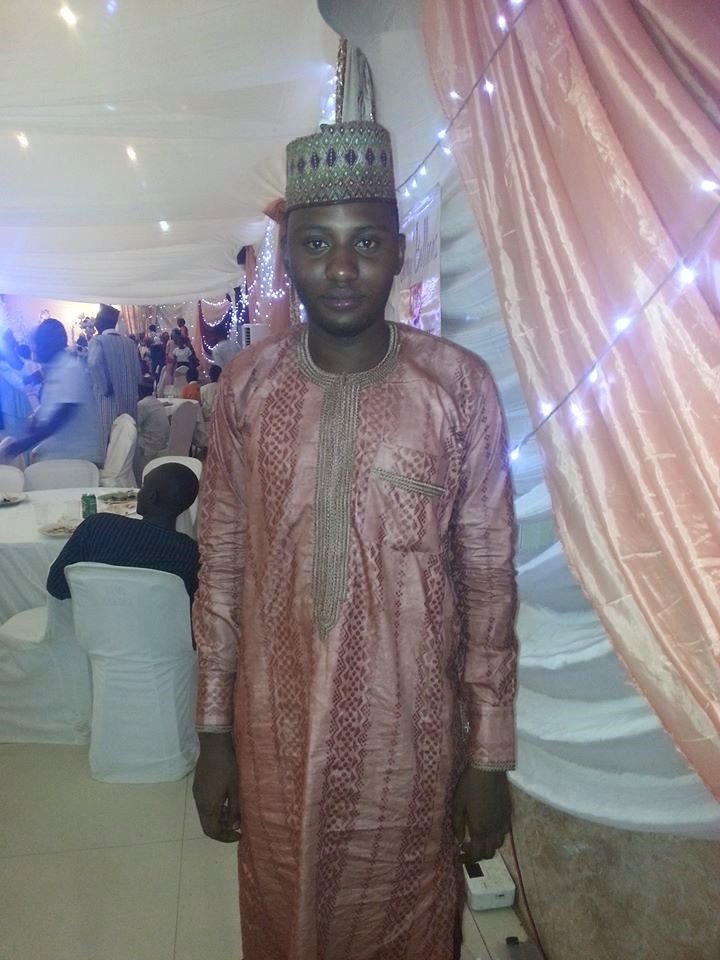 A Hausa/Fulani man and strong supporter of President Muhammadu Buhari has declared that there will be civil war and bloodshed in Nigeria if the president should die.
Haruna Maitala posted the warning on the Facebook page of a group known as Nigerian Civil Rights Movement, in the wake of the wicked rumour that has been making the rounds on the death of the president.
Maitala was unequivocal when he said that the Hausa/Fulani would never accept a situation where the Vice President, Yomi Osinbajo, would assume leadership of the country because power belongs to them and they are not ready to let it go.
The Jos, Plateau State-based Maitala added that in the event of Buhari's death, anyone taking over must be of the Hausa/Fulani stock or there will be war in the country and that as long as the person is their brother, they will be satisfied.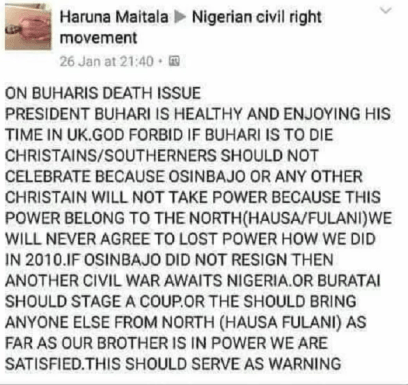 This is what Maitala wrote:
"President Buhari is healthy and enjoying his time in UK. God forbid if Buhari is to die, Christians/Southerners should not celebrate because Osinbajo or any other Christian will not take power because this power belongs to the North (Hausa/Fulani) we will never agree to lost (he meant 'lose') power how we did in 2010.
If Osinbajo did not resign, then another civil war awaits Nigeria. Or Buratai should stage a coup. Or they should bring anyone else from the North (Hausa-Fulani) as far as our brother is in power we are satisfied. This should serve as a warning."
With this mindset of Maitala and his likes, no one knows where Nigeria will be heading if anything should happen to the president.
Comments
comments