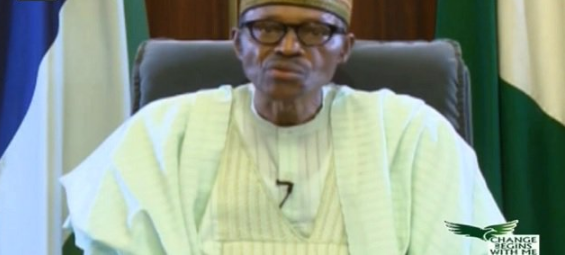 President Muhammadu Buhari, on Saturday, admitted that there was no easy solution to myriads of problems bedevilling Nigeria.
In a nationwide broadcast to commemorate the country's 56th Independence Day anniversary, the President, however, assured Nigerians that his administration was pursuing the solutions available to it with a view to repositioning the country. Buhari said it was normal for countries to face ups and downs, while attributing the economic recession in the country to a shortage of foreign exchange and violence by the Niger Delta militants.
According to him, the problems are temporary.
He said, "The recession has been brought about by a critical shortage of foreign exchange. Oil price dropped from an average of $100 per barrel over the last decade to an average of $40 per barrel this year and last.

"Worse still, the damage perpetrated by Niger Delta thugs on pipelines reduced Nigeria's production to below one million barrels per day against the normal 2.2 million barrels per day. Consequently, the naira is at its weakest, but the situation will stabilise.

"But this is only temporary. Historically, about half of our dollar export earnings went to importation of petroleum products and food. Nothing was saved for a rainy day during the periods of prosperity. We are now reaping the whirlwinds of corruption, recklessness and impunity.

"There are no easy solutions, but there are solutions nonetheless. The government is pursuing them in earnest. We are to repair our four refineries so that Nigeria can produce most of our petrol requirements locally, pending the coming on stream of new refineries. That way, we will save $10bn yearly."
Comments
comments