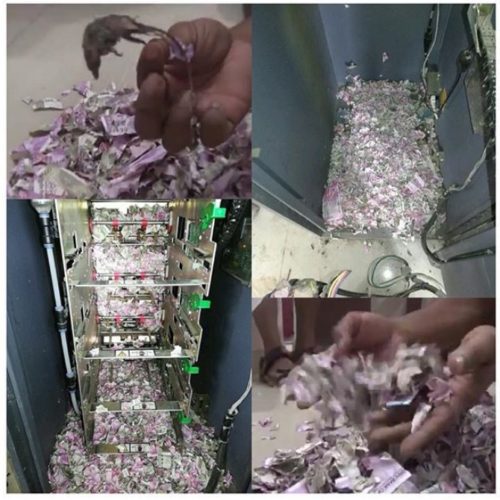 Technicians who arrived to fix a malfunctioning cash machine in the Indian state of Assam got a shock when they opened it up, BBC reports.

Notes worth more than 1.2m rupees (about N17m) had been shredded – and the suspected culprits are rats. Police said the rodents probably entered the machine through a hole for wiring, the Hindustan Times reported.
Pictures of the chewed cash at the State Bank of India branch in Tinsukia district were widely shared on Twitter. One shows a dead rodent lying in the debris. .
Police official Prakash Sonowal said that the machine had been out of action for about 12 days. Technicians who took the unit apart, managed to salvage another 1.7m rupees.
Comments
comments