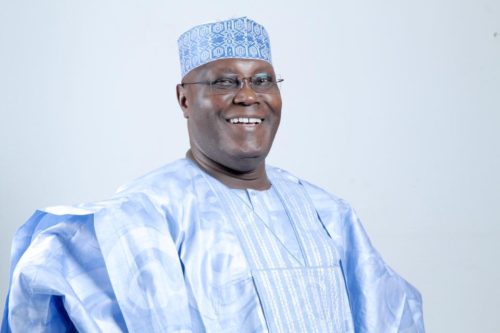 PDP presidential candidate for the February 2019 presidential election, Atiku Abubakar, has described President Buhari as a failure who has never run any successful business enterprise in his life.
Atiku said this while replying the comment made by the spokesperson of the APC, Yekini Nabena, who in a statement released, questioned Atiku's source of wealth.
Atiku in his response released by his media organization, reminded the APC that the former president has run more successful business enterprises unlike President Buhari.
"We wish to remind APC's National Publicity Secretary, Yekini Nabena, that Atiku Abubakar is not like President Buhari who has never run a successful private business throughout his life.
Unlike Muhammadu Buhari, Atiku Abubakar is an expert job creator who has founded many successful and thriving businesses including the American University of Nigeria, Yola; a microfinance bank that has moved 45,000 families out of poverty and Rica Gado, a livestock feed company that has significantly reduced instances of herdsmen/farmers clashes by providing a business-friendly solution instead of asking Nigerians to give up their lands for cattle ranching or face death, as the Buhari government did." the statement read
Atiku urged the Buhari Presidency and the APC to mention even one successful private endeavour that the President had successfully run.
"By private enterprises, we are not referring to 150 cows that never increase in number, year in year out," the statement read
Comments
comments