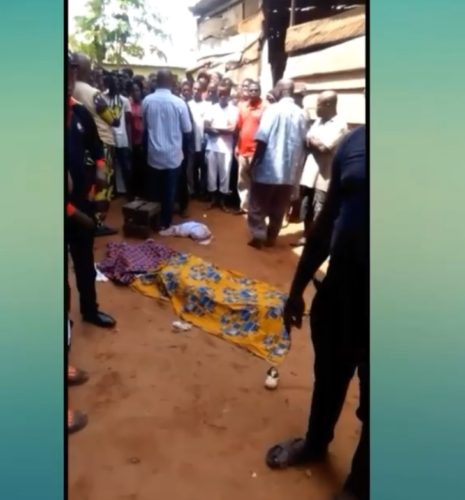 Update: A man identified as Tochukwu Okwueze has lost his entire family after they reportedly inhaled generator fume in Edo State.
Okwueze's wife and five children were found dead by neighbours on Tuesday.
But the man is presently in hospital battling for his life.
The incident happened at Akpata Street in Egor local government area of the state. Neighbours found the victims' bodies when they broke into their apartment on Tuesday morning.
The family reportedly put on their generator and kept it in the kitchen throughout the night. The man was taken to a private hospital after he was rescued while bodies of the dead victims were taken to the Central Hospital morgue.
Comments
comments