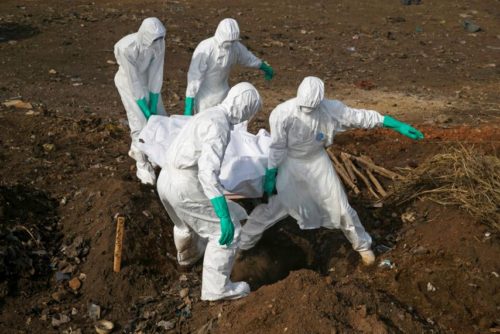 The Catholic priest who got infected with Ebola virus in the Democratic Republic of Congo has been identified as Fr.Lucian Ambunga.
Earlier this week, Health officials in Congo revealed that he was infected with the virus in the town of Mbandaka. "We have quarantined a priest from the diocese of Mbandaka-Bikoro who tested positive" for the Ebola virus, a medical source told AFP.
Katherine Overcamp of Catholic Relief Services revealed that the Fr. Lucian contracted Ebola while 'taking care of someone who passed away.'
She added the priest is 'responding well to treatment', the Catholic News Service reported.
According to a World Health Organization count, over 50 cases have been identified since early April.
Here is a photo of the priest being prayed for by his Bishop in DRC, where he is currently being quarantined.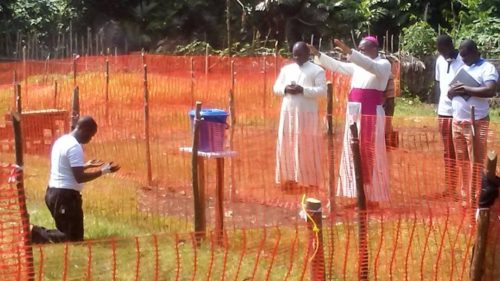 Comments
comments