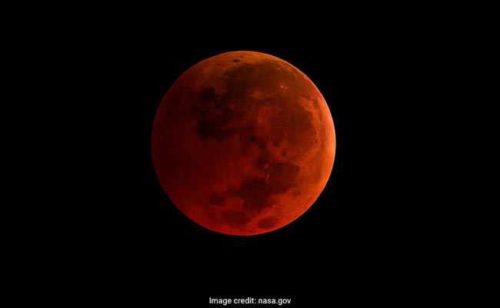 The longest total lunar eclipse of the 21st century takes place this Friday, July 27.
The total phase of the "blood moon" eclipse of July 27 will last 1 hour and 43 minutes, during which Earth's natural satellite will turn a spectacular red or ruddy-brown color. From start to finish, the entire celestial event will last nearly 4 hours.
The eclipse won't be visible to viewers in North America, except via webcasts. But observers in much of Africa, the Middle East, southern Asia and the Indian Ocean region will get an eyeful, given cooperative weather, according to lunar scientist Noah Petro, of NASA's Goddard Space Flight Center in Greenbelt, Maryland.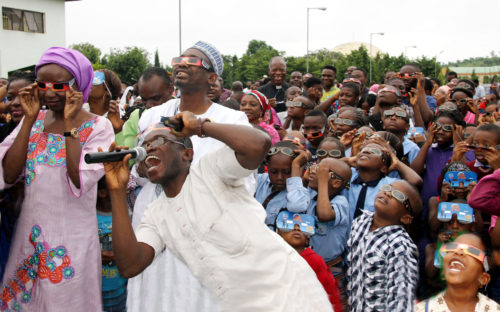 Nigerians are due to see the blood moon, also known as total lunar eclipse tomorrow, July 27,2018
A 'blood moon' happens when Earth's moon is in full eclipse and has no special astronomical significance, rather, the view in the sky is striking as the usually whitish moon becomes red or ruddy-brown and can be looked at with the naked eye
The Head media and corporate communications of the Agency, Dr. Felix Ale, told newsmen:
"The Eclipse in Nigeria will start around 6:44pm as partial eclipse and developed into a total eclipse around 7:30pm.
The Eclipse is expected to reach its peak around 9:21pm and wane from then until the eclipse ends around 12:30am of the 28th of July 2018.
Comments
comments