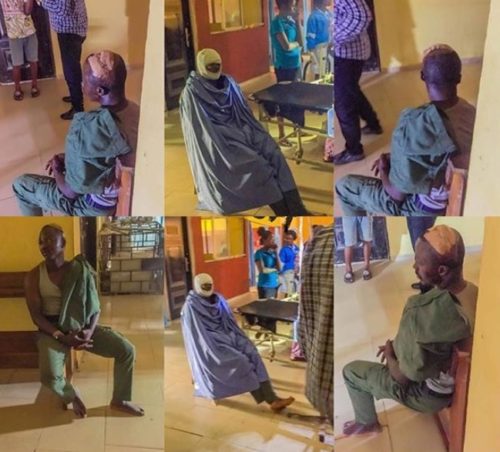 A policeman was, today, beaten to oblivion after shooting a man in the leg for berating them for shooting the tyre of his son's car whilechasing him, today, in Agbor, Delta State.
The policeman and his colleagues had chased the innocent boy to his parents' house, thinking he was a yahoo boy. On getting there, his father stepped out to question them. Angered by the man's boldness, they started threatening him.
The issue later got heated and they made good their threat by shooting him in the leg. However, before they could leave, residents of the area descended on them and got hold of one of them. He was later rushed to the hospital after being given the beating of his life.
Comments
comments