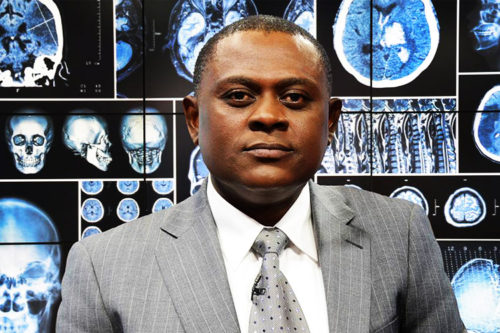 If you have ever watched Concussion, a film about a Nigerian (played by Will Smith) who discovered the brain damage that affects football players, then you should be familiar with the name Bennet Omalu.
A graduate of medicine from the University of Nigeria, the 49-year-old served his country for three years but left Nigeria on a scholarship after the political turmoil during the 1993 presidential elections. In 1994, he completed his fellowship at the University of Washington. By 1995, he proceeded to New York where he did his residency in anatomic and clinical pathology at Columbia University.
Omalu began to gain recognition when, in 2002, he conducted an independent autopsy on Mike Webster, a Pittsburgh Steelers player who had chronic traumatic encephalopathy (CTE). CTE is a head trauma that causes a person to experience hallucinations, mood swings, dementia, depression and become suicidal. He proceeded to publish his findings in a journal Chronic Traumatic Encephalopathy in a National Football League Player. However, this breakthrough was downplayed when his colleagues in the field did not acknowledge his findings and called it a failure.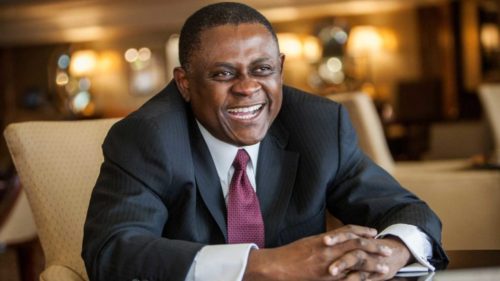 In 2006, he found that a former NFL player Terry Long had died in a similar condition and had "90-year-old brain with advanced Alzheimer". Undeterred, he presented his findings, in 2007, to NFL Commissioner Goodell who dismissed it.
It was not until 2009 that the NFL began to see the link. In 2011, he discovered that war veterans also suffered from CTE. In 2016, his discovery was acknowledged.
Apart from being a co-founder of the Brain Injury Research Institute, the professor at the University of California is the author behind Truth Doesn't Have A Side: My Alarming Discovery About The Danger Of Contact Sports and Play Hard, Die Young: Football Dementia, Depression, and Death.
Comments
comments