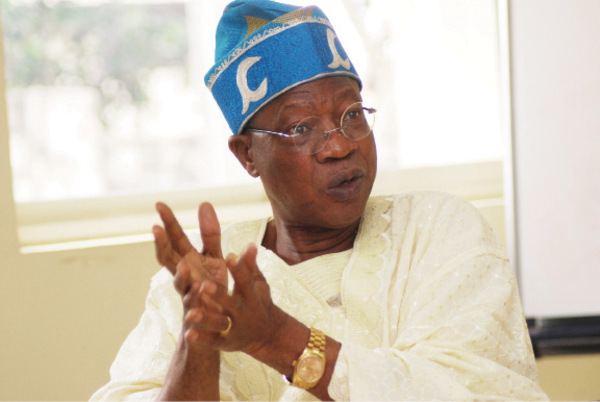 Looters burying stolen funds in forests, burial grounds – FG .

FG says its anti corruption agencies have been inundated with information of how looters have resorted to burying stolen funds in their backyards, deep forests and burial grounds. .
The Minister of Information and Culture, Alhaji Lai Mohammed, who disclosed this in a statement issued on Sunday in Lagos, said the whistle blower policy is working and has led to the recovery of more looted funds in many currencies.
The minister thanked Nigerians for their enthusiasm and commitment in helping the government to tackle corruption through disclosure of useful leads to appropriate government agencies. .
"Since we launched the whistle blower policy, we have received immeasurable support from Nigerians. Yes, there is monetary reward for any information that leads to recovery of looted funds, but from what we have seen, most of the Nigerians who have come forward with useful leads were driven by patriotism rather than reward. .
Nigerians, fired by a fervid resolve to help banish corruption from their country, have daily inundated the offices of the appropriate government agencies with valuable information. We have been told how looters have resorted to burying stolen funds in their backyards, in deep forests and even in burial grounds. .
Thanks to whistle-blowers, it is now clear that a rapacious few have pillaged the nation's wealth through a vicious orgy of corrupt practices," he said. The minister, however, noted that more funds were in the possession of looters than were available to government at all levels to meets its obligations including paying workers' salaries and providing social amenities. .
The minister assured that as soon as the necessary reconciliation process and the litigation in some of the cases were concluded, government would give full account of the recovered looted funds to Nigerians.
Mohammed re-assured Nigerians who have useful information on looted funds that the government will protect their identities and give them their stipulated reward.
load more comments
Comments
comments