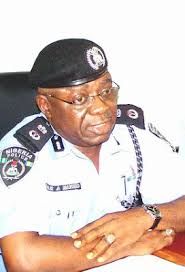 Barely a week after some suspected cultists raided the female hostel of the Benue State University, BSU, another gang in the early
Rob
hours of Tuesday attacked and molested some female students of the College of Advanced and Professional Studies, CAPS, in Makurdi, the state capital.
Vanguard reports:
Armed men, numbering over 12, broke into the hostel at about 5 am while the students were fast asleep.
According to the sources, "the armed men stormed the school and gained entrance into the school, after disarming the security men whom they tied up before carrying out their operation that lasted over one hour.
"They molested and beat up female students and made away with their cellphones, money and other valuables.
"At the end of the operation, at least 11 students sustained varying degrees of injuries while most of them were traumatised .
The Sole Administrator of the college, Dr. Tyotom Keghku, however, denied the story on telephone, saying that no student was raped during the incident.
Keghku ,who alleged that the perpetrators of the crime could be from the host community, however, stated that the two students who were injured in the incident had been treated, pointing out that the state Police Command had been informed of the development.
Now Kamagra is very profitable to buy in Sweden, go to the http://kamagra-se.net and you will find out about discounts on Kamagra in Sweden.
Comments
comments