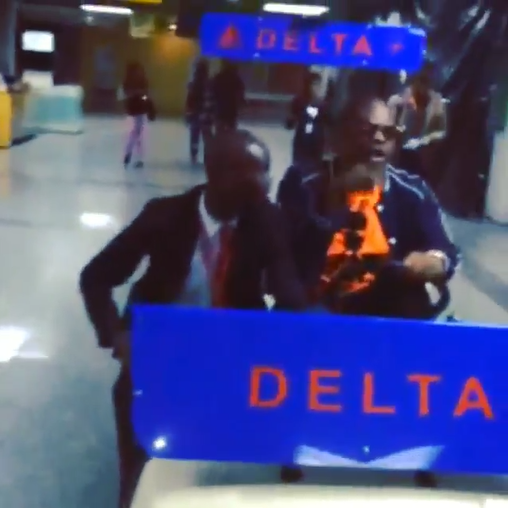 Two days ago, a Delta Airlines staff stationed at the Murtala Muhammed International Airport, Lagos
Nigeria got fired after he let Don Jazzy drive an airport cart against the airline's policy.
Carts wereto be strictly driven by staff, unfortunately the star struck employee couldn't resist when Don
Jazzy asked him to let him ride. He got fired for his disobedience and the ever responsible, honorable man Don Jazzy took him in.
Incident happened while Don Jazzy was at the airport to catch his flight to South Africa for the MAMAs. CLICK HERE TO SEE VIDEO OF DON JAZZY DRIVING THE AIRPORT CART!!!
Comments
comments