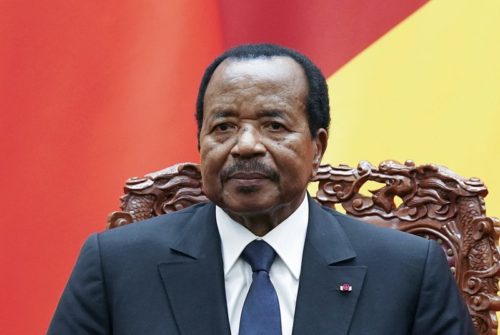 Cameroon's 85-year-old president, Paul Biya, announced Friday that he plans to run for a seventh consecutive term in office in the October election
"I will be your candidate in the next presidential election," Biya, who has been head of state in the West African country for 35 years, wrote on his Twitter account.
Biya, who came to power in 1982 when his predecessor retired, is seeking a seventh term in office that could see the 85-year-old rule well into his 90s.
Paul Biya, President of Cameroon, has announced his intention to run for President to secure a seventh consecutive term in office in the October election.
Biya, 85, has been President since November 6, 1982 when his predecessor, Ahmadou Ahidjo, suddenly retired.
Since a single term lasts seven years, Biya will be in his 90s by the end of the seventh term, should he secure it.
"Dear Compatriots in Cameroon and the Diaspora, aware of the challenges we must take up together to ensure a more united, stable and prosperous Cameroon, I am willing to respond positively to your overwhelming calls," he wrote on Twitter. "I will stand as Your Candidate in the upcoming presidential election.
Biya has ruled virtually by decree since taking office. He scrapped term limits from the constitution in 2008, clearing the way for him to run as many times as he wishes.
Of Africa's living rulers, only Equatorial Guinea's 76-yar-old President, Teodoro Obiang Nguema Mbasogo, has ruled for longer — since August 3, 1979.
Comments
comments