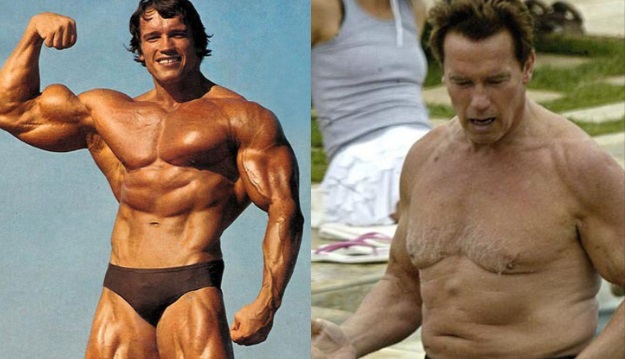 Arnold Schwarzenegger, who is popular for his ripped physiquerecently revealed what no one would expect from a man with body like his – that he was never satisfied with the way his body looks.
The bodybuilder, actor and politician who has won six Mr Olympia titles and starred in many popular movies said that looking at his body in the mirror makes him want to throw up.
Though he appeared confident most of the time, he was only faking it and behind closed doors he secretly asked himself how he managed to win the prestigious bodybuilding titles.
"When I look in the mirror, I throw up." Schwarzenegger told Cigar Aficionado.
His lack of confidence in himself is what spurred him on to keep training and trying harder even after his numerous achievements. He credited his success to constant practice which he said made him appear confident.
"I could always find a million things wrong with myself and that's what got me back into the gym – because I started out with that mentality." He said.
Comments
comments