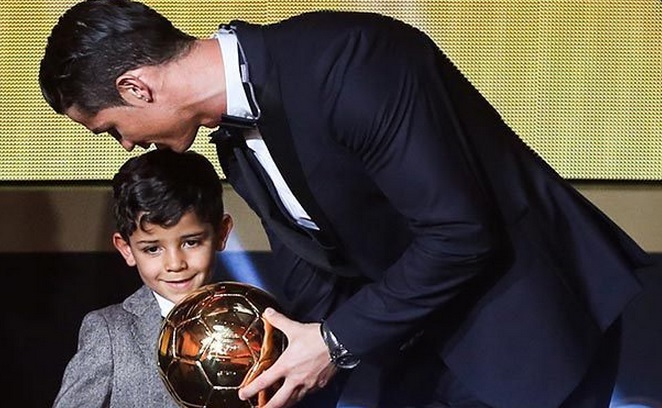 Cristiano Jr made his way up on to the stage, with his father after Ronaldo senior bagged the Ballon d'Or for the third time.
Footage has also now emerged backstage of a really great moment between Lionel Messi and Cristiano Ronaldo involving the latter's son.
Ronaldo was sitting backstage with his family when Lionel Messi walks past.
Cristiano Jr. is urged on by his family to go shake hands with Messi and have a little chat with the Barcelona star.
Messi, as ever, seems chuffed and a little taken aback.
Cristiano Ronaldo then explains: "He's always watching videos of us and speaking about you."
What a great moment!
Maybe in a few years time the roles will be reversed with Thiago Messi.
Either way, its super to see such a conversation between Cristiano Ronaldo and Lionel Messi…
Comments
comments