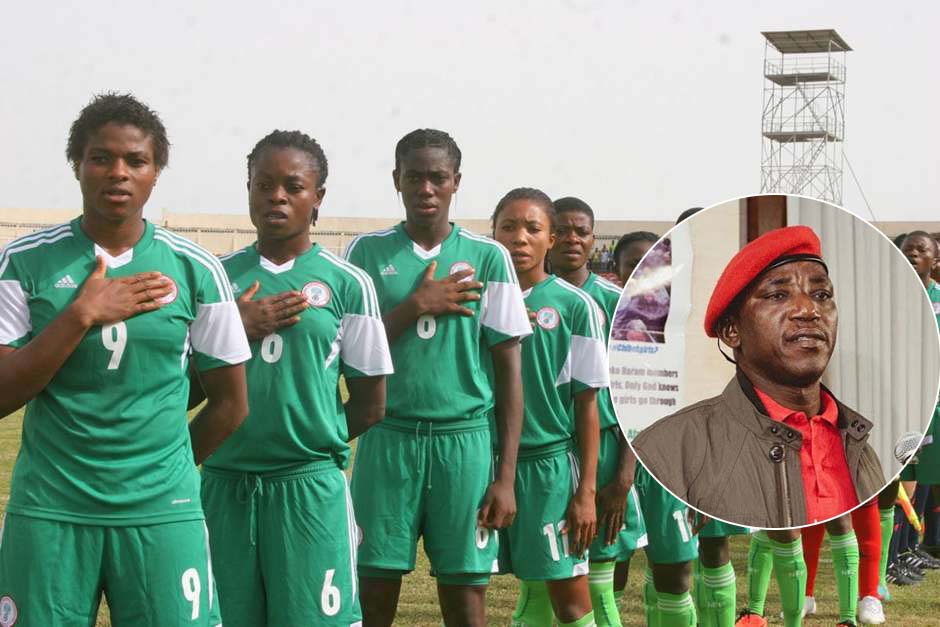 The Minister of Youths and Sports, Mr. Solomon Dalung, onThursday said the Federal Government did not expect the Super Falcons would win the just-concluded CAF African Women Cup of Nations in Cameroon, according to the Punch.
He said that was why the government was currently facing difficulties in paying the players' entitlements. It would be recalled that Mr. Dalung's utterances have put him on the wrong side with the general public in recent times with massive calls made for his outright sack.
Dalung spoke with State House correspondents at the Presidential Villa, Abuja amidst continued protests by members of the victorious Falcons over their unpaid allowances.
The players had seized the trophy they won at the competition and said they would hold on to the trophy until the authorities concerned offset the N238.05m accumulated bonuses which they are being owed.
They had threatened that if President Muhammadu Buhari refused to address their grievances at the Federal Executive Council's meeting on Wednesday, they would embark on protest on the streets of Abuja.
But the minister said the situation could have been avoided if the Nigerian Football Federation had envisaged that the team would win and put in place the process of paying their entitlements.
He said, "Don't forget that nobody even knew the team will emerge victorious.
"If we were confident they will emerge victorious, all the federation would have done is to plan for process of participation and entitlement.
"It is already established in sports tradition, when you win this is what you are entitled to.
"The situation is highly unfortunate and I don't like it. These girls have given confidence to women who want to embrace sports, so this will go a long way in killing this laudable achievement. It is unfortunate but we will make sure the right thing is done."
His response is expected to be trailed by a chain of reactions from Nigerians on social media as Mr. Dalung has been deemed one of the worst performing ministers in President Buhari's cabinet.
Comments
comments