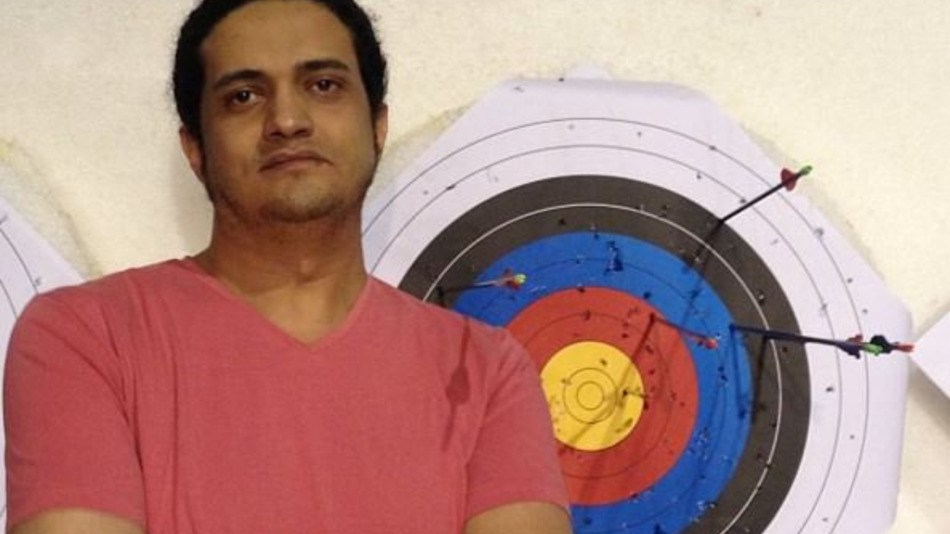 Saudi Arabia has sentenced a Palestinian poet to death for renouncing his Muslim faith.The execution order was handed down to Ashraf Fayadh, 35, by a judge on Tuesday, The Guardian reported.
Adam Coogle, Middle East researcher for Human Rights Watch, told Reuters he had read the trial documents, which make it "very clear he has been sentenced to death for apostasy."
Fayadh was arrested by the country's religious police in 2013. In 2014, he was tried in court and sentenced to four years in prison and 800 lashes. But the verdict was appealed, and another judge handed Fayadh the death sentence.
While Saudi Arabia is a major U.S. ally against violent Islamic extremists, its justice system is based on an extreme interpretation of Sharia law.
Fayadh's conviction appears to be based on evidence from a witness for the prosecution who said he heard the poet cursing God, Islam's Prophet Mohammad and Saudi Arabia, and on the contents of a poetry book he wrote in 2008, according to Reuters.
Fayadh's supporters say, however, the government is punishing him for publishing a video that shows the religious police, known as the mutaween, publicly lashing a man in the city of Abha, southeastern Saudi Arabia.
The poet was a leading figure in the country's contemporary art scene and had curated shows in Jeddah and at the Venice Biennale before he was arrested, The Guardian said.
His Instagram account, last updated more than two years ago, shows a man with a playful sense of humor, and a love for art, animals, sunsets and American music.
"I was really shocked but it was expected, though I didn't do anything that deserves death," Fayadh told the The Guardian after his sentencing.
Have something to add to this story? Share it in the comments.
Comments
comments