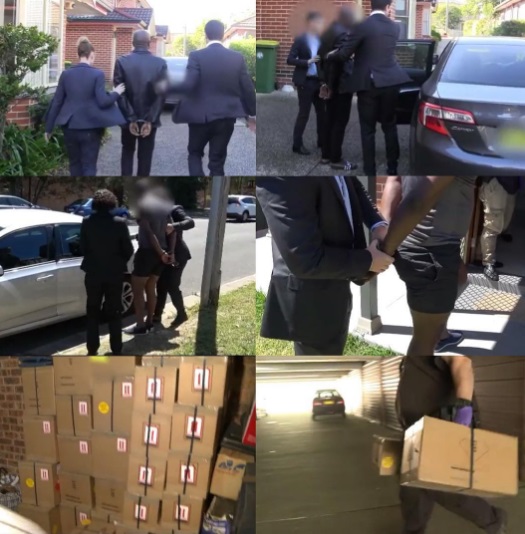 Three Nigerian men have been charged after they allegedly tried to import more than $15 million worth of methamphetamine by hiding it in tins of glue.
The drug was found mixed in 180 tins of industrial glue that came in three shipments from Mexico in October, the Australian Federal Police says.
The shipments, which were equivalent to around 180 litres of methamphetamine, had an estimated street value of $15.6 million, police say.
Further investigations led to police raids on three properties across Sydney on Thursday, in Auburn, Pendle Hill and Miranda, and the arrest of the trio, aged 41, 45 and 49.
Two of the men appeared before Sydney Central Local Court on Friday on a string of drug-related offences, while the third man will appear before court at a later date.
Comments
comments