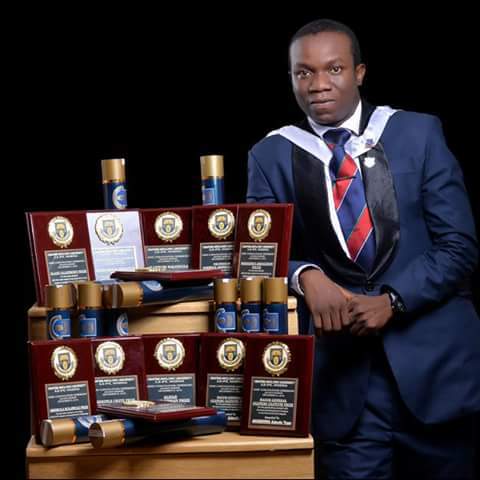 Nigerians are familiar with the saying 'out of the black pot comes the white pap'; this phrase is a popular saying that has found its roots in many life situations.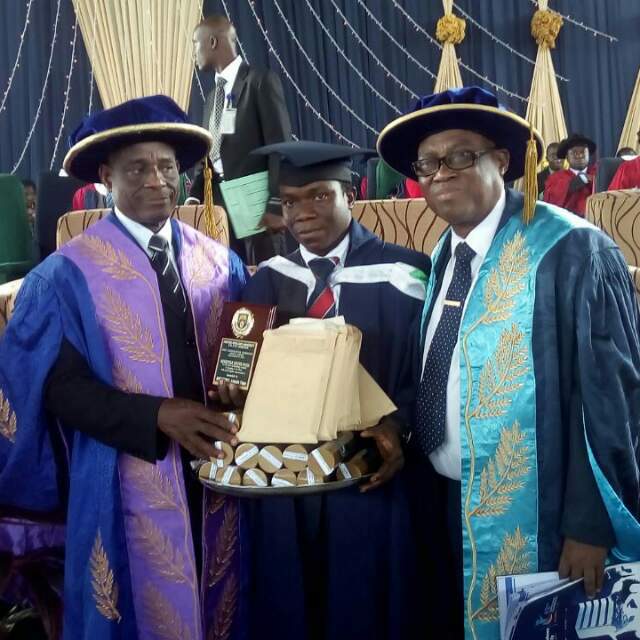 It is intriguing finding people with humble backgrounds breaking limits and soaring high in life despite their foundation. These are people who do not allow their environments to dictate their pace and inhibit their performances in life.
When it comes to intelligence, some individuals have been found to demonstrate or exhibit a higher level of intelligence when compared to their peers. It is almost unbelievable to see some students doing better than their mates even though they have been given the same material to learn with.
This is where determination, drive and passion come into play as students have different interest. An Idanre based guy identified as Akinbowa Adeolu graduated from Obafemi Awolowo University as the best student from the department of medicine.
Adeolu bagged 12 awards from the prestigious university despite the fact that he graduated from Ebun Ogunyinka Grammar school in Atosin-Idanre.
If a genius from a humble background like this could perform so well in a reputable university like OAU, it means there is a big hope for students who attend government owned schools.
Contrary to the belief that private schools produce the best students in the world, Adeolu's case has proved to be an exception. There are some intelligent students that will compete with students from private schools and beat them while at it.
Parents who do not have what it takes to send their children to private schools should not feel bitter about this. It is possible for them to become successful and celebrated individuals in the society if they set their hearts upon learning and being successful.
Adeolu graduated from a school in Idanre to become the best student in OAU. This young medical doctor's story will no doubt inspire many people around and help them stay strong in achieving their dreams.
Comments
comments