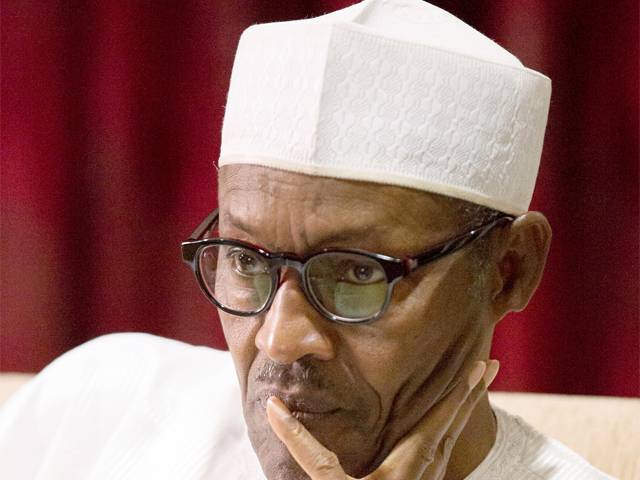 A lawyer and rights activist, Kabir Akingbolu, has filed a suit before a Federal High Court in Lagos against President Muhammadu Buhari over his failure to make adequate provision for the production and supply of petroleum products to all citizens at a regulated price.
Akingbolu, in the fresh suit, which is yet to be assigned to a judge for hearing,stressed that considering the nature and extent of inconveniences which the citizens of the country were being subjected to by lack of petroleum products, the failure of Buhari, as the Chief Executive Officer of the country, to act by making the products sufficiently available, was capable of causing breach of peace and serious discomfort for the citizenry.
The lawyer is also seeking an order declaring the failure of the defendants (Buhari and AGF) to make available petroleum products as a breach of oath of office, and that the failure to fix the refineries in the country was equally a breach of the constitutional obligation of the president.
He wants an order directing Buhari to make petroleum products available in desirable quantity across the nation, and an order mandating the president to fix and repair all the nation's refineries to meet the demand of the entire masses.
In an affidavit in support of the suit, Akingbolu, recalled that on or about January 20, 2015, the country started experiencing fuel scarcity in every nook and cranny of all the 36 states and the federal capital, as the nation prepared then for the general elections.
After the election which Buhari won, the lawyer recalled further that the masses were delighted believing that the hardship of the scarcity of petroleum products would shortly come to an end.
But since Buhari's swearing in on May 29, the lawyer lamented that fuel scarcity had taken a rather negative toll on the citizenry, with people having to complain bitterly on the stress and hardship they have been going through to get PMS at exorbitant prices.
Daily Post
Comments
comments