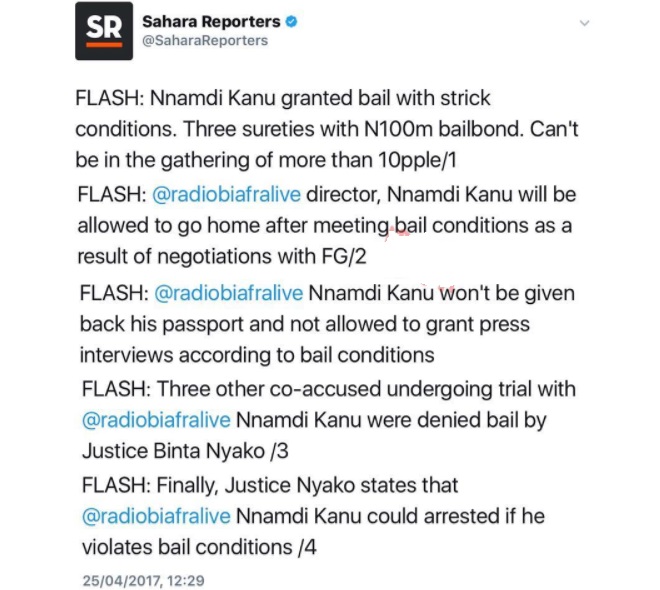 Update: After negotiations with the FG, IPOB director, Nnamdi Kanu, granted bail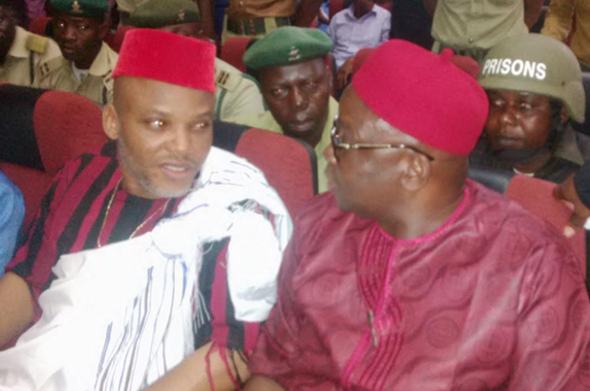 Ekiti State Governor, Ayodele Fayose has arrived the Federal High Court in Abuja to show solidarity to detained leader of the Indigenous People of Biafra, Nnamdi Kanu, Vanguard reports.
Fayose was initially denied entrance into the courtroom but was later allowed in.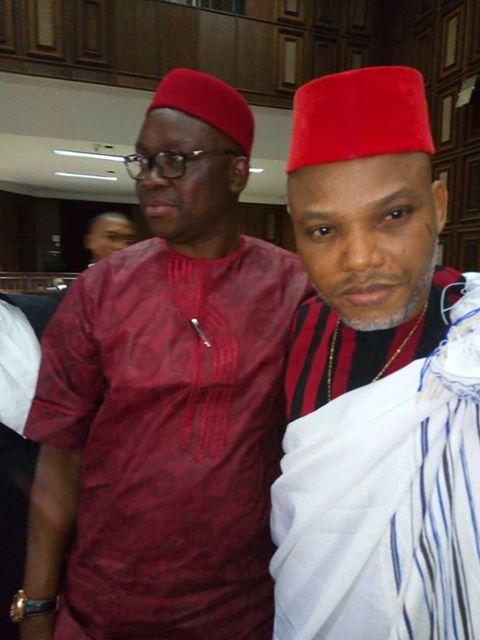 Former Minister of Aviation, Mr. Femi Fani-Kayode was also denied entry leading to a mild drama.
Fani-Kayode who is also facing trial in the same court premises had sought entrance into the courtroom where Kanu's bail application will be heard.
It took the intervention of lawyers to persuade the security operatives to let the duo into the courtroom.
Fayose was already seated in the courtroom for over 30 minutes before Kanu and his co-accused were produced in court by prison officials at about 10.05am on Tuesday.
The governor was decked in red attire with a red cap typical of Igbo culture to match.
When Kanu arrived the courtroom, his attention was drawn by his lawyers to Fayose who was said to be waiting for him.
Fayose stood up and had a hug with the Biafra nation agitator.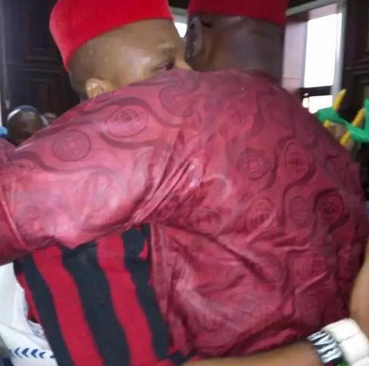 After exchanging pleasantries, Fayose moved back to his seat while Kanu took a seat on the other side of the aisle.
After some minutes the governor crossed over the aisle to take a seat beside Kanu.
They had a brief chat before Fayose returned to his original seat.
Comments
comments