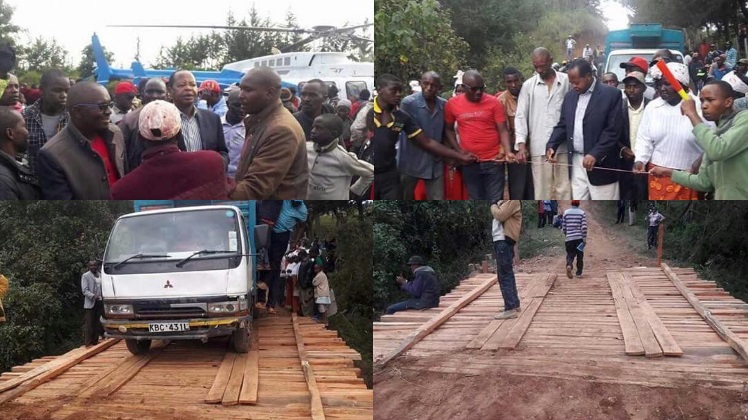 Kenyan politicians are crazy. If they are not hurling insults at each other in political rallies, they are being accused of corruption and engaging in draft or are busy launching 'funny' projects back in their counties.
Craziest Things County Governors Have Done Since They Took Office
Flamboyant Nyeri politician, Engineer Ephraim Maina is the latest victim of public shaming after he launched a wooden bridge back in his home constituency, Kabaru Ward, Nyeri County.
Maina is said to have arrived in a chopper (he was among the first people to own a chopper in Nyeri County) and then headed to launch the wooden bridge and this didn't go well with residents of Kabaru ward.
Comments
comments