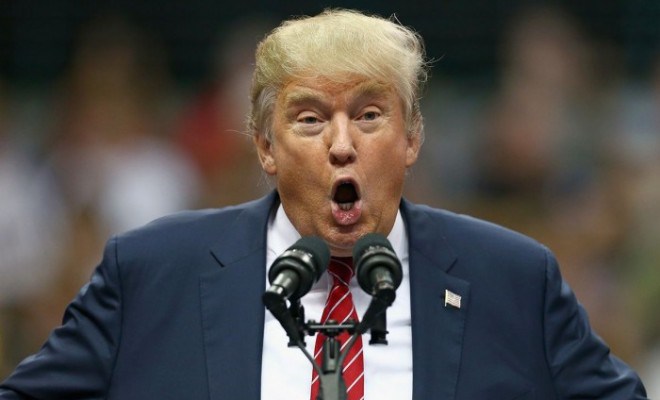 President-elect of the US, Donald Trump has published a New Year's Eve message for all, including his haters, on Twitter.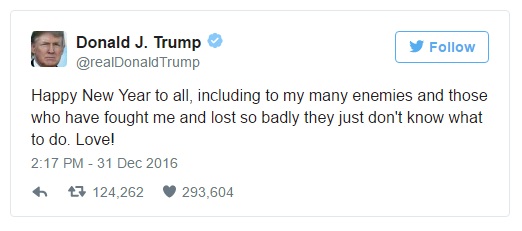 I'm no expert, but this might be his pettiest tweet yet.
The message starts off with a stereotypically presidential tone. "Happy New Year to all," he says. How nice, how magnanimous! But, of course, Trump doesn't stop there.
 "Happy New Year to all, including to my many enemies and those who have fought me and lost so badly they just don't know what to do. Love!" he writes, in what seems to be a jab at Hillary Clinton, his opponents in the Republican primary, and all those who worked to prevent him from ascending to power in 2016.
For many people, a new year represents an opportunity to start fresh, to forgive transgressions from the year past, and to resolve to be a better person. With Trump, though, it seems we can expect more of the same: overt attempts at mocking his dissenters and furthering the divide among citizens in the country he is soon to work for. Love!
Comments
comments