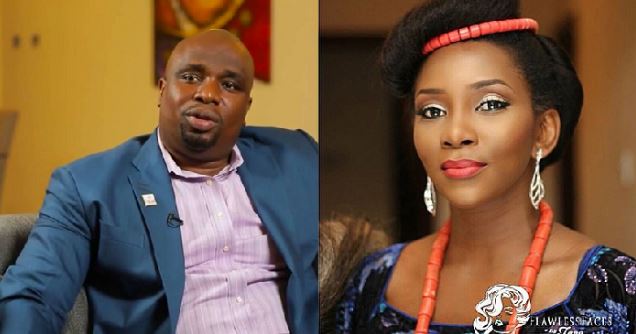 The inkling of the crash was given last week by blogger Stella Dimokokorkus, in her popular "Rumor has it" post, but no name was mentioned.
Though stella did not mention any names but it was this line that gave Genny away According to stella After the wedding was called off "The Lover boy is now currently in Amsterdam cooling his head while [she] is attending the TIFF in Canada (for her movie?)."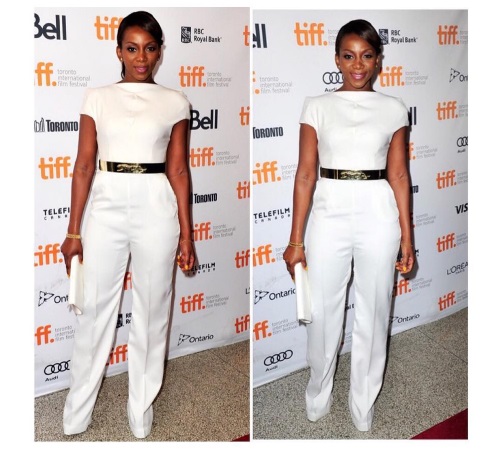 A Quick look at Genevieve's Instagram account and you would notice genny is currently in canada for TIFF
Well Hprtv is now giving more details and the two narrative are shockingly the same. In a post, the outlet said: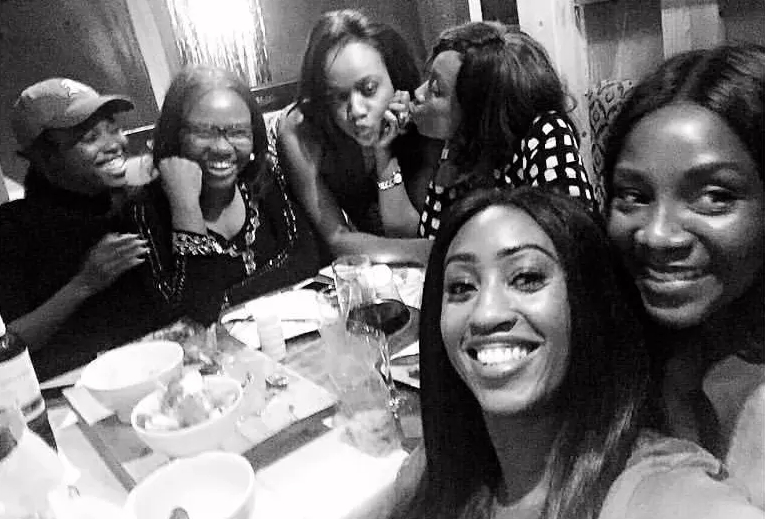 "Genevieve Nnaji has lost her only chance of marrying this year because her secret lover has called off their wedding. Unknown to many, the pretty Nollywood single mother sparked off a secret romance with Ugochukwu Udezue, a wealthy NBA basketball agent based in Denver Colorado last year.
He reportedly proposed to her around the time she was seen flaunting a huge engagement ring on her IG page. They're supposed to get married in Milan, Italy about two weeks ago but the groom cancelled the wedding at the last minute and returned to Amsterdam, dumping the actress and her guests.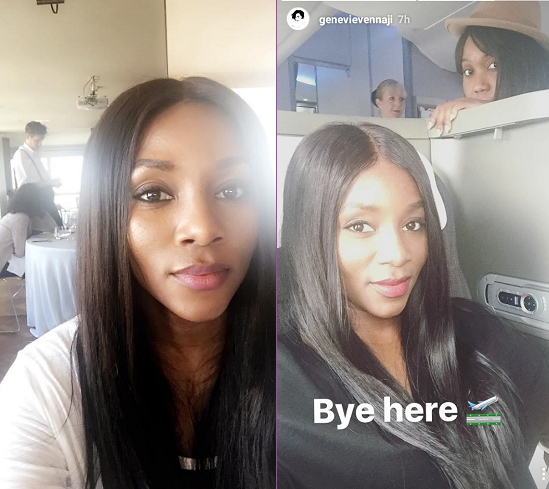 Udezue reportedly told his friends that he doesn't trust Nnaji after she chose to make the wedding private. Secondly, his father has refused to give his blessing nor attend the event because of Nnaji's suspicious demand of not wanting close family members at the wedding.
Months before the wedding, Nnaji reportedly begged Udezue to keep the wedding ceremony a low-key one. She even went as far as not telling any member of her family nor her colleagues. She only left Nigeria with her best friend Oluchi Orlandi and few other friends.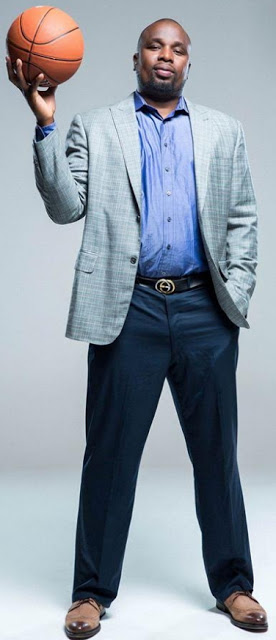 Udezue thought Nnaji has something to hide that was why she didn't bother to invite her parents to the wedding ceremony scheduled for Milan. This and his father's refusal forced Udezue to call off the wedding. The source said Nnaji was put to shame on her wedding day and was forced to return to Nigeria without the wedding ring she's been dreaming of.
Udezue is the founder of African Basketball League. He is one of the most popular Nigerian NBA agents in the U.S. He has four kids from his previous marriages. It is still unsure if Nnaji and Udezue have called off their relationship. Meanwhile, she is currently in Canada."
Comments
comments