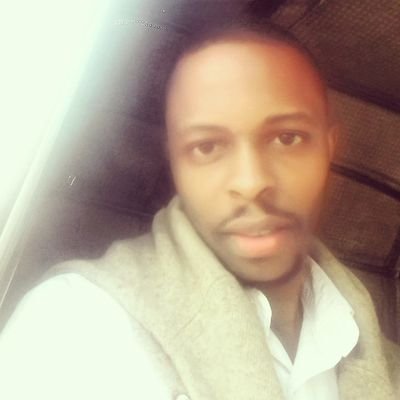 In yet another tweet from Mr. Uchenna. – The Guy who previously said "No Nigerian Lady can buy an expensive
gadget e.g. an iPhone with her hard-earned money" (Read Details + Comments He Got) He says all Nigerian women who calls their husband/boyfriend "Partners" are lame.
He insists a boyfriend/husband is your master, personal Lord and saviour! thus they should be worshiped.
See The Tweet Below: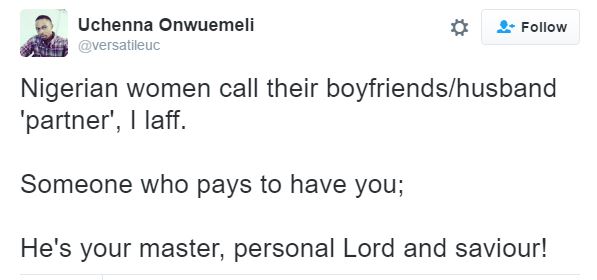 Comments
comments