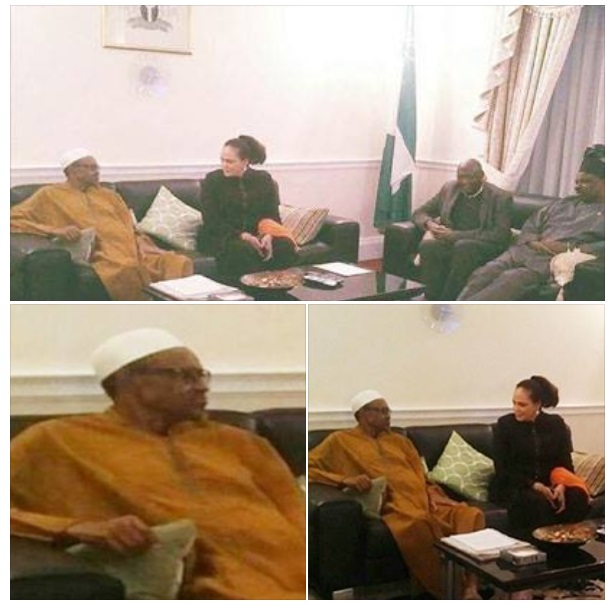 An alleged new photos of President Muhammadu Buhari in London have emerged. In the photo, Governor Ibikunle Amosun of Ogun state is seen to have visited him with other delegates.
Recall that speculations had emerged claiming the President was critically ill while the most unpopular ones insinuated that President Buhari may have even died of the illness. However, the Presidency refuted the rumours saying it was false. The presidency had equally told Nigerians that President Buhari is hale and hearty.
Recall also that President Buhari had gone to the UK on a 10 days vacation, from where, according to the presidency, he would undergo a medical check-up. However, when rumours of his death filtered into the country, a first photo of Mr. President was released to Nigerians. In the photo, President Buhari was seen watching a news programme, from his London room, about the goings-on in Nigeria. This new photos further prove to Nigerians that Mr. President is indeed alive, hale and hearty.
Similarities between the first photo and the second set of photos however matched same location, indicating the President is really enjoying his leave abroad and not in any U.K hospital as claimed by some quarters. The President not being in any hospital in the U.K was further attested to by the Special Adviser to President Buhari on Media and Publicity, Mr. Femi Adesina. The similarities in the first and second photos are with the sofa, flag, curtains, the colour of the wall and center carpet.
Comments
comments