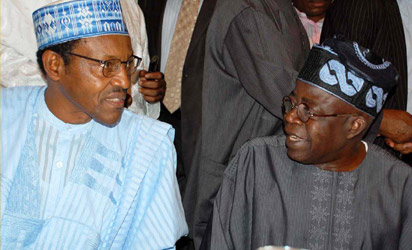 Presidential spokesman Reuben Abati just posted this below Article. According to this Wikileaks 2003 document, BolaTinubu wanted Obasanjo to be
president in order to stop Buhari who he reportedly said would jeopardise Nigeria's national unity.. Fast forward to 2014, Tinubu and his party(APC) choose Buhari as their presidential candidate ….
@abati1990: ""Buhari and his ilk are agents of destabilization." – Bola Tinubu. Has this CHANGEd? Source: Public Library of US Diplomacy, Wikileaks Cable 2003 February 21, 15:09 #Friday"
Interesting….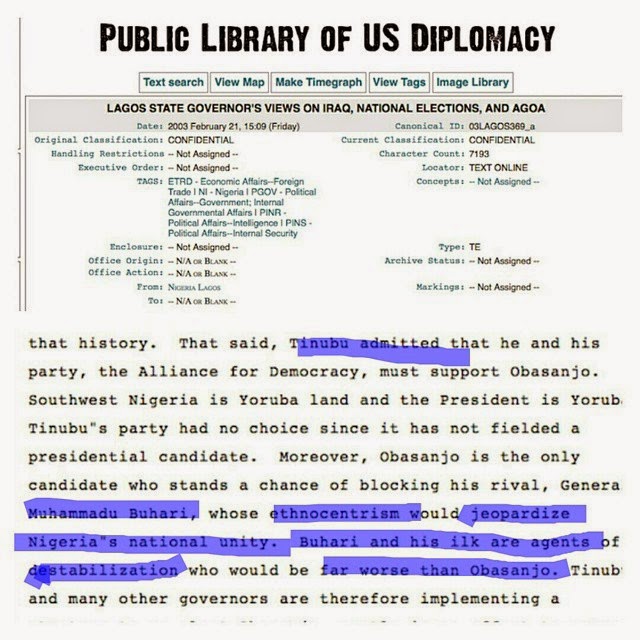 Comments
comments