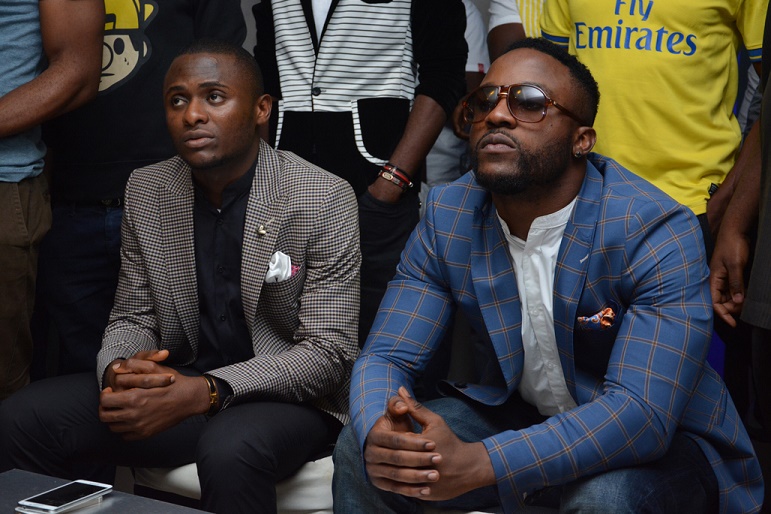 We reported earlier that Iyanya has made plans to leave the record label he co-owns with Ubi Franklin, Made
Men Music group. He took to his social media page earlier to say:
"I'll be launching my new label and new album soon"
His new motion has caused on a stir on Nigerian social media as fans and their colleagues have wade in on the issue.
Ubi and Franklin set up the record label five years ago where they have Tekno, Selebobo, Mr Chibbz, and Tonye Garrick signed as their recording artistes.
Female sensation, Emma Nyra was once part of the record label, until she acrimoniously departed in 2014 for reasons best known to her.
Writer, Joey Akan reports that Iyanya's announcement is the culmination of a long period of incessant in-fighting and clash of decisions. Ubi and Iyanya, have been at loggerheads over finances and a lot of other key decisions on the running of the label.
Financial mismanagement issues are also a huge part of the disagreement. Iyanya and Ubi have long not seen eye to eye over the remittance of booking and appearance fees.
Reports have it that there have been concerns over Ubi's handling of the business finances. However, things got worse during and after Ubi's celebrity wedding to Nollywood actress, Lilian Esoro, in November 2015. It is believed that Iyanya is not in favour of the union, and the effect it has o n the business.
"Iyanya does not like the wife, and does not support the union", a source revealed.
Active management of the record label has been shifted to Paul, a staff of the record label, who now handles day-to-day management of the record label, and also is directly involved with booking fees and performances.
Tekno and management (Ubi), were last week, called out by a certain Canadian show promoter, Bless Ehannire, for not showing up for an agreed show as at when expected.
Comments
comments